Powder Run Multifamily Housing Development Conditional Use Permit Community Meeting
April 15, 2020 5:30 – 6:30 pm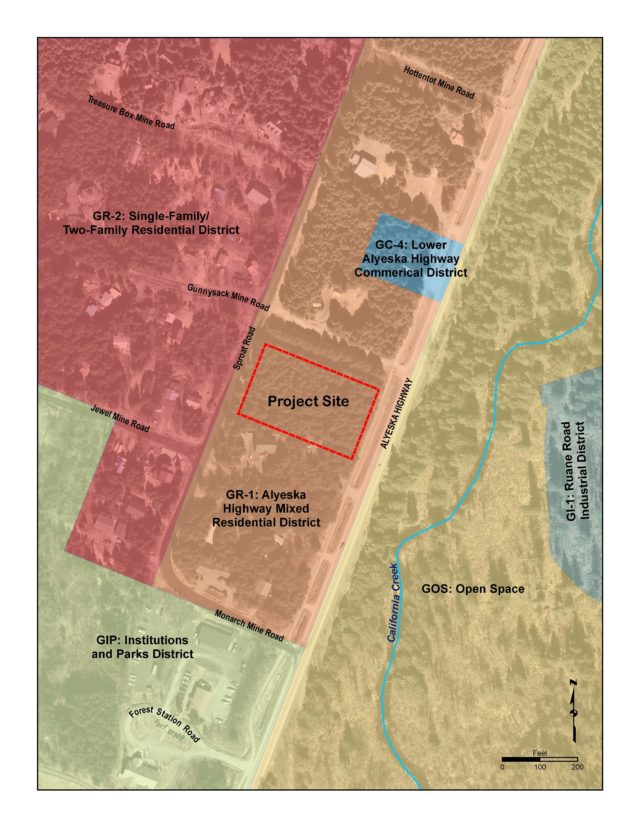 If you are a Girdwood resident and/or property owner, please join MJ3 Development and DOWL to learn about the Powder Run Multifamily Housing Project.
The purpose of this meeting will be to share the conceptual site and building plans for the Powder Run project and receive your input. The site is zoned GR-1, Alyeska Highway Mixed Residential. Per AMC 21.09.050 table 5, four units per acre are a permitted use; additional units can be allowed with a Conditional Use Permit (CUP). Because this property spans more than one acre, five units is a permitted use. Additional units require a CUP. The total number of units for this project has yet to be finalized; we are currently planning on eight or nine 2-story units.
You can join this meeting in two ways:
(Please note: The meeting will not be available until April 15, 2020 at 5:30 p.m.)
By Skype:   Join Skype Meeting
By Facebook Live: Information will be here on the day of the meeting
By teleconference only: 1-907-302-2852
A presentation will be included below prior to the start of the meeting.
The Land Use Committee (LUC) and Girdwood Board of Supervisors (GBOS) currently have online meetings scheduled for 7:00 p.m. April 13 and 7:00 p.m. April 20, 2020. If these meetings take place, DOWL and MJ3 will give follow up presentations on the Powder Ridge project during the meetings. Check back here for more information about those meetings, or head directly to the Municipality of Anchorage GBOS web page, here.